I was sent a link to a page containing some disturbing images of Muslims exercising their freedom of expression in the UK. The disturbing element was that they were appearing to straightforwardly encourage and incite murderous violence against non-Muslims, and especially any who might criticise Islam.
It doesn't take much imagination to consider what would happen if British Christians were standing in the street with similar placards, indeed we know that Christians who are simply delivering leaflets in what police now call a 'Muslim area' are liable to be arrested for disturbing the peace. Take a look at these placards. They go far beyond what is lawful since they invite those who see the placards and have sympathy with them to slay, behead, butcher and exterminate those who are the object of their hate.
How is it that a sports presenter who happens to use the word 'coloured', a word which had been entirely acceptable not very long ago, now has to make an abject apology for an offense which was not intended and cannot seriously have been taken, while those who really do intend murderous harm to all those who disagree with them are given free rein to exercise their 'right' to threaten and abuse? Who among our political and social leaders benefits from allowing this situation of national self-harm to continue? At what point does a society have the right to protect itself from those wish it harm by the exercise of law, order and natural justice?
Is there a single MP who addresses these issues?
Latest Coffee House Wall

Join our Facebook Group
Blogroll
Pages
Support the Coffee House Wall
Your financial support is necessary to allow the site to be maintained and improved. A £15-£30 a year voluntary subscription will help to cover the costs of making this site available and keeping conversation free.
Advertising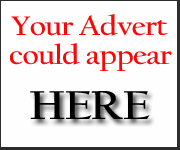 Recent Posts
Archives